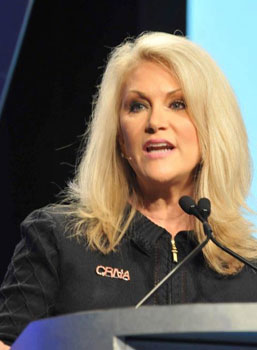 Education
Sharon is a lifelong resident of Lexington, attending Davis Townsend Elementary and graduating from Central Davidson Senior High in 1981. A Registered Nurse since 1984, Sharon earned her first nursing degree from Davidson County Community College.  She also has a Bachelor's and Master's degree from the University of North Carolina at Greensboro.
Accomplishments
Sharon is now a Certified Registered Nurse Anesthetist (CRNA), graduating from Wake Forest University Baptist Medical Center program in 1992.  She is the immediate past president of the American Association of Nurse Anesthetists (AANA), which represents more than 49,000 nurse anesthetists nationwide.
Sharon has also served as president of the 2,740-member North Carolina Association of Nurse Anesthetists (NCANA).
Sharon's extensive legislative background spans nearly 15 years.  She has been a lead lobbyist, advocating for the NCANA as well as Carolina Anesthesia and Associates with whom she has worked for more than a decade providing anesthesia all over the state.
She counts her role as lead lobbyist for Senate Bill 911, The Care for School Children with Diabetes Act, which was signed into law in September 2002, as her most important achievement in the legislative arena.  North Carolina was the fourth state to pass such groundbreaking legislation, and it was at this time Sharon realized that one day she wanted to serve in the North Carolina General Assembly.
Passionate about finding a cure for diabetes, Sharon has served on the Board of Directors of the Juvenile Diabetes Research Foundation and started the first Walk to Cure Diabetes in High Point.  She chaired that event for several years and raised more than  $500,000 for diabetes research.
Sharon is a nationally known and sought after speaker on diabetes, clinical issues, leadership and other health care topics.  She has also worked as an instructor for association leaders seeking to become media spokespersons confident in handling interview situations.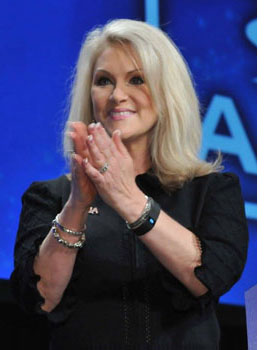 Family
Family is Sharon's proudest accomplishment. Sharon has been married for 32 years to Michael Pearce and is the mother of three children: Brett, Michelle and Danielle all of whom attended to public school.  Brett has a degree in Aerospace Engineering and Mechanical Engineering from North Carolina State University (NCSU)  and worked on the Space Shuttle program until  its termination.  He is currently completing his graduate degree at NCSU in Aerospace Engineering.  Michelle attended East Carolina University, received her undergraduate degree from University of North Carolina at Wilmington and her JD from Charlotte School of Law.  She is an attorney residing in Minnesota.  Danielle, who has suffered with diabetes since the age of five, attended Pembroke University.  She has an Associate's Degree in Arts from Davidson County Community College.  She went on to obtain her Bachelor's Degree from Peace College in Raleigh in Communications. Danielle has served as a daily inspiration for Sharon's work.
Her husband, "Pearce" as she calls him attended Mount Olive College.  They met when he was working for a well-known Beach Music band called "The Embers".  He has been a contractor for more than 30 years.  He has always been her biggest supporter!
Her father, Mike Phillips, is a resident of the Holly Grove community and was a contractor in the community until his retirement. Her late mother, Sue, died of cancer more than 20 years ago.
Sharon has traveled all over the United States speaking in nearly every state in the union but says "there is no place like home."
Awards, Recognitions and Service
JDRF Board of Directors1997-1999
Chair High Point Walk to Cure Diabetes 1998, 1999
(more than $500, 000 raised)
Lead lobbyist SB911 signed into law in 2002
Member, task force to develop guidelines for State Boards of Education for North Carolina to implement SB 911, 2002
NCANA President, 2001-2002
Member of Health Insurance Innovations Commission, term expired2006
Merck Cure Care Commitment Award 2007
Nurses Great 100, inducted 2011
Member Diabetes Advisory Council, 2005, term to expire in 2016
AANA Region 2 Director, 2010-2012
AANA Vice President, 2012-2013
AANA President-Elect, 2013-2014
AANA Foundation Board of Trustees, 2013-2014
AANA President, 2014-2015